Viking Vanguard
Early life and career
Kidman was born in Honolulu, Hawaii to Dr. Anthony David Kidman and Janelle Ann (nee MacNeille), who were of Scottish and Irish descent, and were both born in Australia . At the time, her father was a cancer research specialist in Washington, D.C . The family returned to Australia when Nicole was four years old, when Tony Kidman took on a lectureship at the University of Technology, Sydney .
Kidman started taking ballet lessons when she was four, and this led to studies at St. Martin's Youth Theatre in Melbourne , the Australian Theatre for Young People in Sydney, and then at the Philip Street Theatre, where she majored in voice production and theatre history. She studied at North Sydney Girls High School , but dropped out when her mother was diagnosed with breast cancer; Kidman concentrated on her family responsibilities until her mother's recovery.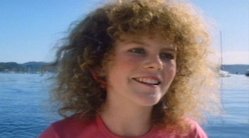 Her first appearance on film came in 1983 when, as a 15 year-old, she appeared in the Pat Wilson music video for the song "Bop Girl". By the end of the year she had secured a supporting role in the television series Five Mile Creek , and four film roles, including BMX Bandits and Bush Christmas . During the 1980s she appeared in several Australian movies and TV series, notably including the soap opera A Country Practice , the mini-series Vietnam ( 1986 ), Emerald City ( 1988 ), and Bangkok Hilton ( 1989 ). In 1989 she appeared in the successful thriller Dead Calm as Rae, the wife of naval officer John Ingram ( Sam Neill ), held captive on a Pacific yacht trip by the psychotic Hughie Warriner ( Billy Zane ). The role gained her considerable notice in the United States .
Personal Life
Her American debut was in Days of Thunder (1990), a stock-car racing movie, in which she played opposite Tom Cruise . Although Cruise was married to actress Mimi Rogers at the time, he and Kidman began an affair. Cruise divorced Rogers and the couple married on Christmas Eve of 1990 in Telluride, Colorado . They adopted two children, Isabella and Connor, and lived in Los Angeles, California , Australia , Colorado , and New York .
After ten years, the marriage was dissolved in 2001 : there was much media speculation about the reasons for this, but both celebrities maintained their privacy and were guarded in their public comments. One persistent rumour claims however that Kidman's desire to bring up their children Catholic , and her critical views on Scientology caused problems in her marriage with Tom Cruise , who is an outspoken follower of the teachings of L. Ron Hubbard . It is rumoured that Kidman never believed in Scientology, but accepted it to keep her husband happy. She is now a practicing Catholic .
Since divorcing Cruise, Nicole has been associated, officially, with singers Lenny Kravitz and New Zealand born Keith Urban . The tabloids have linked her with countless others.
She is rumored to have met Kravitz when she sublet his New York City apartment in 2003, and then dated him into 2004. An engagement was never confirmed or denied, but Nicole was seen wearing a diamond ring on her right and left ring fingers during the later stages of their relationship. Infidelity on his part is speculated to be among the reasons for the breakup.
After meeting country singer Keith Urban at a Hollywood event in January 2005, the pair are said to have began dating in the spring of 2005. In late October 2005, the pair was spotted together for the first time, walking hand in hand in Boston . Here, the diamond ring that has been on her left ring finger since made its debut. Paparazzi photographers snapped Kidman, Urban, and both sets of their parents together over Thanksgiving 2005, and Kidman with the Urban family over Christmas 2005.
Little of Kidman's personal life post-Cruise can be confirmed, since she has become notoriously private regarding romance, repeatedly stating that she will come out publicly with a man only after they are secure and married.
Fellow Australasian actors Naomi Watts and Russell Crowe are widely known to be two of her best friends.
Hollywood career
After Days of Thunder , Kidman starred with Cruise in Ron Howard 's Far and Away ( 1992 ).
1995 was to bring much success. Kidman featured in the all-star cast of Batman Forever and later that same year starred in To Die For , a satirical comedy that earned her high praise from critics, and talk of an Academy Award nomination for her performance, although this did not materialize. She did, however, win a Golden Globe award, and five other best actress awards for her comic portrayal of the murderous newscaster Suzanne Stone Maretto.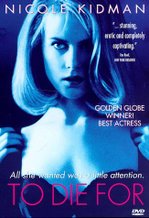 Kidman and Cruise portrayed a married couple in Eyes Wide Shut in 1999 , Stanley Kubrick 's final film . It was the third time she had co-starred with Tom Cruise.
Kidman's most professionally successful year thus far is 2001 , with her Oscar -nominated performance in Moulin Rouge! and a well-received starring role in the horror film The Others . While in Australia filming Moulin Rouge! , Kidman injured her knee, so that Jodie Foster had to replace her in the Panic Room . The following year Kidman came back to win the same praise from critics for her portrayal of Virginia Woolf in The Hours . She won the Academy Award for Best Actress for this role, along with the Golden Globe, the BAFTA, and numerous critics awards. In the same year she took a hand at production for the film In the Cut .
In 2003, Kidman starred in three very different films. Dogville , by Danish director Lars von Trier , is an experimental film set on a bare soundstage, and hinges almost entirely on Kidman's performance. The film, and especially Kidman achieved critical praise, although the film was never successful commercially. Secondly, she co-starred alongside Anthony Hopkins in the film adaptation of Philip Roth 's novel The Human Stain . This film was rather less accepted by critics, many of whom felt that both Kidman and Hopkins were miscast. Cold Mountain , an epic love story of two southerners separated when he goes off to fight in the Civil War , was her final release that year, and garnered her a Golden Globe nomination. The film was plagued by rumors that an on-set affair between Nicole and co-star Jude Law was responsible for the breakup of his marriage. Both vehemently denied the allegations, and Kidman eventually won an undisclosed sum from the British tabloids that pushed the story. She donated the money to a Romanian orphanage in the town where the movie was filmed.
In 2004 , Kidman appeared in the remake of The Stepford Wives alongside Glenn Close , Faith Hill and Bette Midler . In September of the same year, Birth , in which the 37-year-old actress' character has an encounter with a 10-year-old boy (played by Cameron Bright ) who attempts to convince her that he is a reincarnation of her dead husband, was met with a mixed reception. While some saw it as a story about love and grief, others chose to emphasize the possibly pedophilic theme, particularly in one scene in which the boy strips and joins Kidman in the bathtub. (The two were never actually naked together during filming.) Despite this, the film was nominated for the prestigious Golden Lion Award at the Venice Film Festival , and Kidman was nominated for a Golden Globe.
Kidman starred in The Interpreter and Bewitched in 2005. The Interpreter , directed by Sydney Pollack , was one of the most popular movies worldwide that year, and began a comeback in the genre of intelligent political thriller. Bewitched , directed by Nora Ephron and co-starring Will Ferrell , had all the ingredients to be successful, but did not do well. It was one of many "remake" movies to come out of Hollywood in 2005. The movie was based on the 1960s TV sitcom of the same name .
Kidman is author Philip Pullman 's number-one choice to play Mrs. Coulter in the proposed film version of the first volume of the His Dark Materials trilogy.